(New) 12-Week FFG eBook + Video Access
(New) 12-Week FFG eBook + Video Access
Customer Reviews
10/28/2019
Deena M.
Canada
Amazing Program!!
I have definitely underestimated this program, and the FloBody gym! There are muscles i didn't even knew i had and i feel stronger each time I use the gym! This is a perfect guide 12 week guide for anyone wanting to get their fitness back on track! I am an avid gym goer, (who has to travel out of my way to the gym) and this is exactly what i needed to change things up! I LOVE how I can turn on my TV and get my work out done at home in the mornings before my son wakes up!! This program is a must have!!
10/21/2019
Sohini M.
United States
10/16/2019
Tina P.
United States
Kicking my butt!
This 12 week workout is amazing! I have worked muscles I didn't even know I had and I feel stronger everyday. I started late so I'm only on day 3 but I'm loving it!
10/15/2019
Casey K.
United States
So convenient!
Finally just completed the first workout and I loved it! I was concerned about space needed and when I could find the time, but I was able to fit the mat into a small space in our living room while my husband watched tv which worked great. It was so easy to transition between exercises. I'm very excited to continue these workouts and see what else this thing can do!!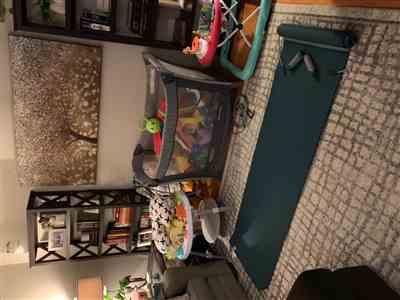 10/10/2019
Jessica G.
United States
Love the workouts
This program and flo body mat are the best investments you can make for yourself.
10/09/2019
Heather F.
United States
Loving it!
So far I have loved the 12 week program. Knowing it's just 12 weeks helps me have a goal I know I can achieve. When I can I'm up for the live but the option of following along later is great. Definitely worth it and cheaper than a trainer!
10/08/2019
Monica L.
United States
10/08/2019
Brandy S.
United States
Portable gym and Ebook for the win!
I have the latest Flobody mat and accessories. The addition of the 12 week program ebook and videos has been amazing. I work from home and it has made working out before, after or during my work day even easier and more convenient. To not have to take up a whole room with work out equipment and still get in a full body workout that leaves you sweating is amazing. Flobody Rocks!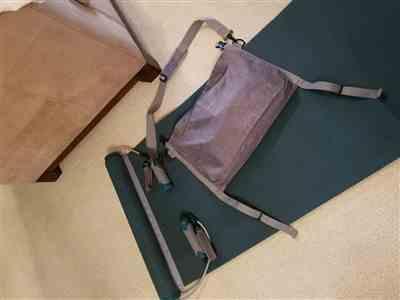 10/08/2019
Minaish B.
Canada
Amazing
I love the videos! Janie is so motivating and keeps me going! I've been reviewing the e-book before I watch the video so I know what to expect. Before I always used to put off exercising, but now I can't wait to get home and unroll my mat! I'm so excited to see where the 12 week workout takes me. Thank you for making this!
10/08/2019
Tennille M.
Canada
Loving it!
I was a bit nervous to start this program, feeling quite out of shape after having 3 kids, But I am doing it and I am loving it! I really like Janie as an instructor, she tells it like it is and admits when it is hard, she motivates me to keep going and pushing through. I am so glad that I committed to this!