Flobody Gym
Customer Reviews
11/13/2019
Brandy C.
United States
Amazing
THIS is the best at home workout strength/yoga/Pilates/cardio setup for me. I love how with just the connection of a piece, you can do so many things with so little equipment. The videos are quick but challenge you enough and the 12 week program pace is great. I've been looking for a way to add in weight/strength to my cardio and this was the answer. I love it!
11/05/2019
Crystal V.
United States
11/04/2019
Amanda B.
United States
Awesome product and company!
I'm was so thrilled to find this company! I'm a former college athlete and I needed something that is gentle on the joints because of all the damage I've done to my body. There are so many different exercises you can do that give an excellent range of motion. I've always liked Pilates, so I especially like that I can do Pilates exercises, but with the extra resistance. I love the free videos on Youtube, but it's also easy to figure out and customize your own exercises if you are familiar with strength training. I was also super impressed with the company because one part of the equipment was damaged in transit, and the owners immediately made it right. They sent me a new part and threw in a towel as well, free of charge. Now that is amazing customer service!
10/25/2019
DANIELLE D.
United States
Lovin it:)
I am absolutely thrilled with my new mat, a fantastic upgrade from the yoga flexer (your older version of this gym). I love the color, the mat feels so nice, and the cushioning is perfect. The clips on the resistant bands are much more sturdy and easy to use. Although I'm not quite there yet, I'm excited for the 15lb resistance band! Overall I'm quite pleased with this product and so grateful that you both created it!! I'm also loving your FFG videos, Janie you are very inspirational and amazing at motivating me! My favorite is when you say "Do you, for you!" Thank you for all you do:)
10/22/2019
Stephanie E.
United States
Great first workout
The moment I saw an instagram post about this product, I was obsessed with it. I found myself searching for it and watching the tutorials even without having purchased it. I was already looking for my next thing to get into, and decided one Sunday afternoon to "just buy it already." If I didn't like it, I could fall back on the return policy. Well, I did the trial day 1 of the 12 week program (because I didnt commit to buying it as a bundle) and I'm kicking myself for not having just bundled it with the 12 week program materials. I loved the workout. Felt like I hit every muscle group in a half hour doing the activities that I love... a little bit of pilates, a little bit of yoga, a little bit of strength training. Can't wait to do it again tomorrow! And now I need to go buy that program!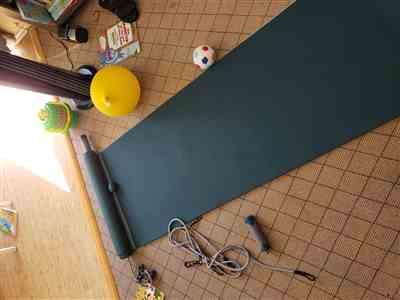 10/09/2019
Selena L.
United States
Love it!!llll
I LOVE my Flobody gym because it's super easy to pack up and bring with me wherever I need to be. I love that you can take the weight out of the handles to make it lighter. They are so many options of upper and lower body work outs!
10/09/2019
Susie C.
United States
10/08/2019
Katherine P.
United States
Best Workout System!
The Flobody Gym is the most worthwhile piece of at home gym equipment! To say I love it is an understatement! I've struggle to maintain a consistent workout routine for years, but this system has made it so easy and so gratifying to use every day. With everything you need to tone your full body included, it's extremely easy to use and portable for workouts anywhere. I feel every workout in all the best ways and I look forward to the simple but dynamic workouts I can do every day! Not only that but the mat is soft and thick enough to provide comfort and support, and the included equipment is strong and durable. Paired with the 12 Week workout program, this system is all you need for an optimal at home workout that will never be boring and fits anyone's needs or fitness levels! If you're looking for something to keep you motivated and establish a workout routine that fits your lifestyle, this is it!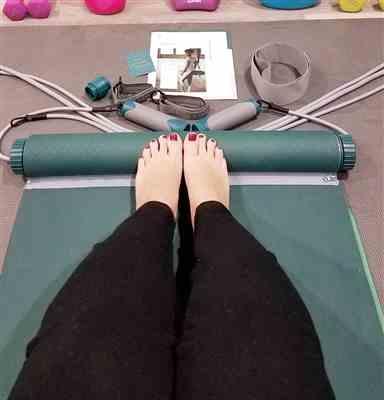 10/05/2019
Rachel D.
United States
Love it
Great product to have at home to grab for a quick workout. All the pieces are high quality. I've even caught my boyfriend sneaking in a workout with it :)
Best Home Gym You can invest in!
As an avid fitness junkie and gym goer/mama of a two year old, who lives in a rural community that has to travel out of my ways to go to the gym, this is the PERFECT gym system to have at home the days you can't get to the gym! Perfect for beginners and for seasoned fitness junkies! Genius concept and very good quality and awesome customer service!! I bought the flobody gym during the kickstarter campaign, wasnt sure if the product was going to be for me or not and I'm so satisfied with the work outs and the product! Recommend to everyone!