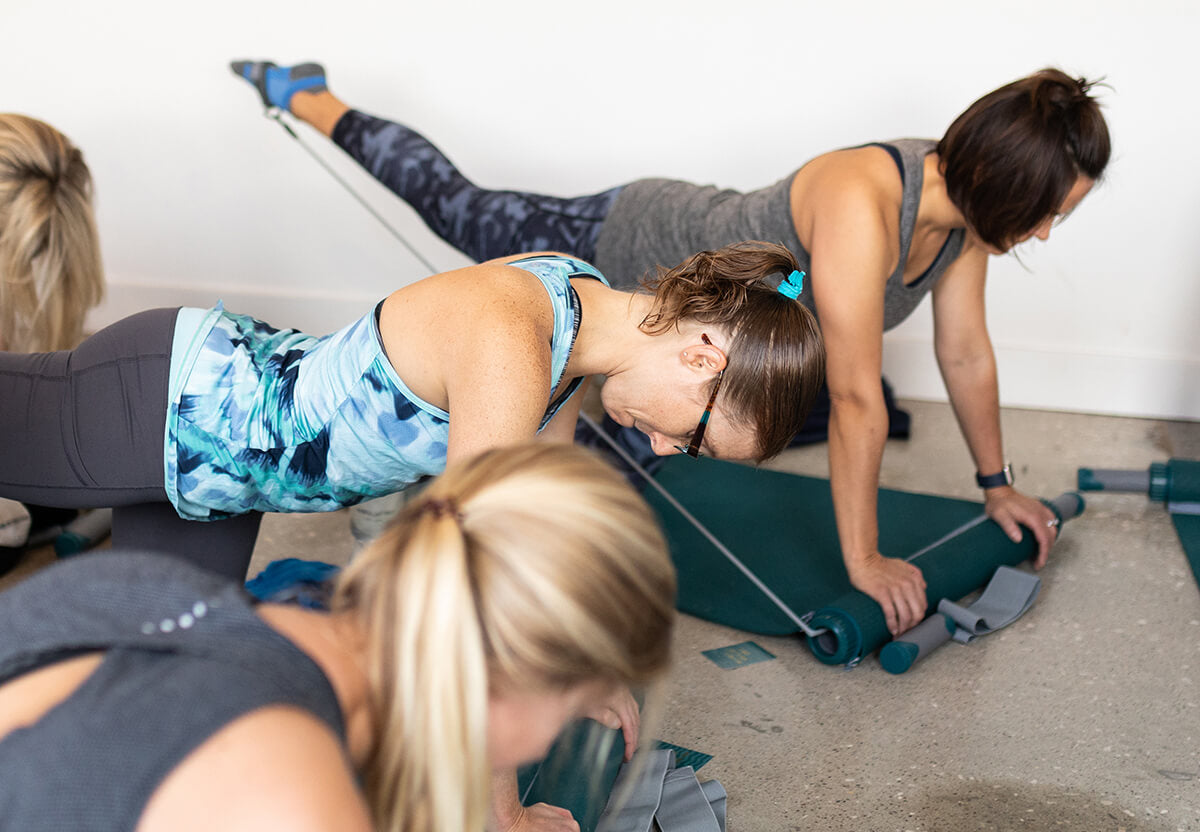 Memorial Day Sale
Everything You Need to Know
or continue scrolling to order now.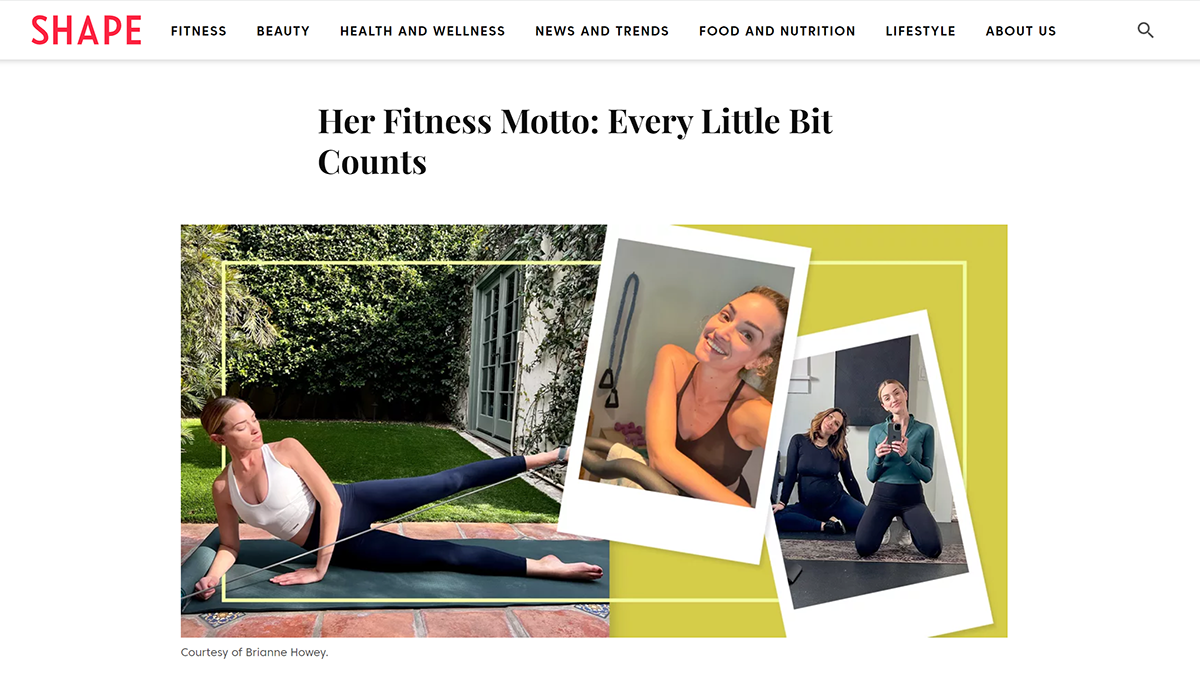 Shape Magazine
"Doing Pilates at home has been an amazing resource when I'm shooting or even when I just can't make it to a class." - Brianne Howey (Georgia) from Ginny & Georgia on Netflix
Health Magazine
"What looks like a rolled-up Yoga mat turns into a complete yet compact portable gym."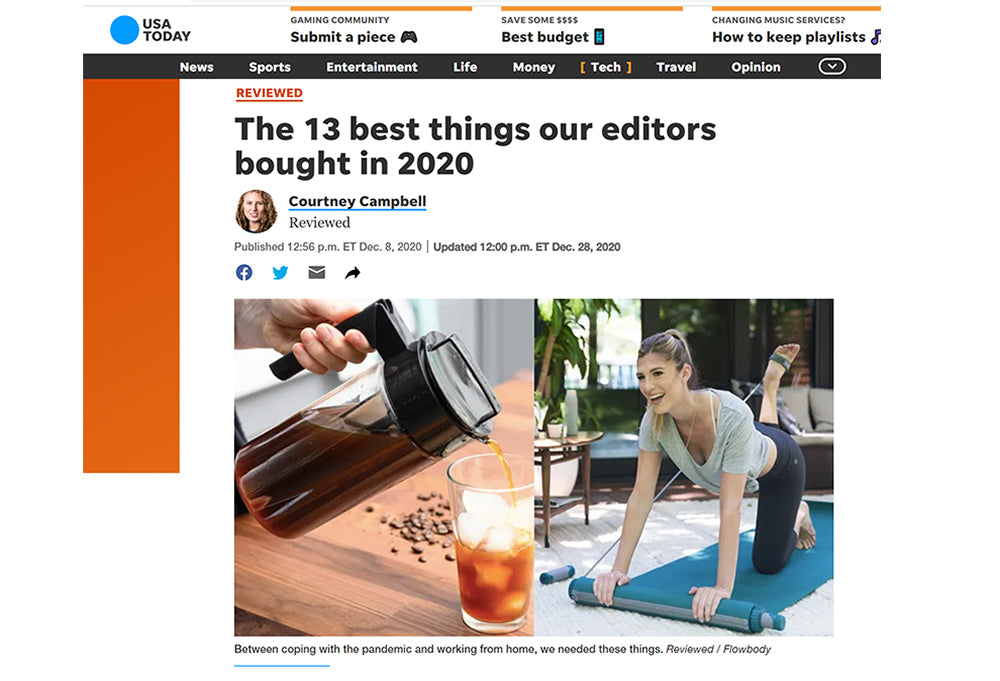 USA TODAY
Heather Muse, Reviewed's audience development director, swears by it. "I've lost 20 pounds since I got one back in August," she says. "It's the only fitness program I've been following. The videos from the founder are hilarious because she's so goofy yet inspiring."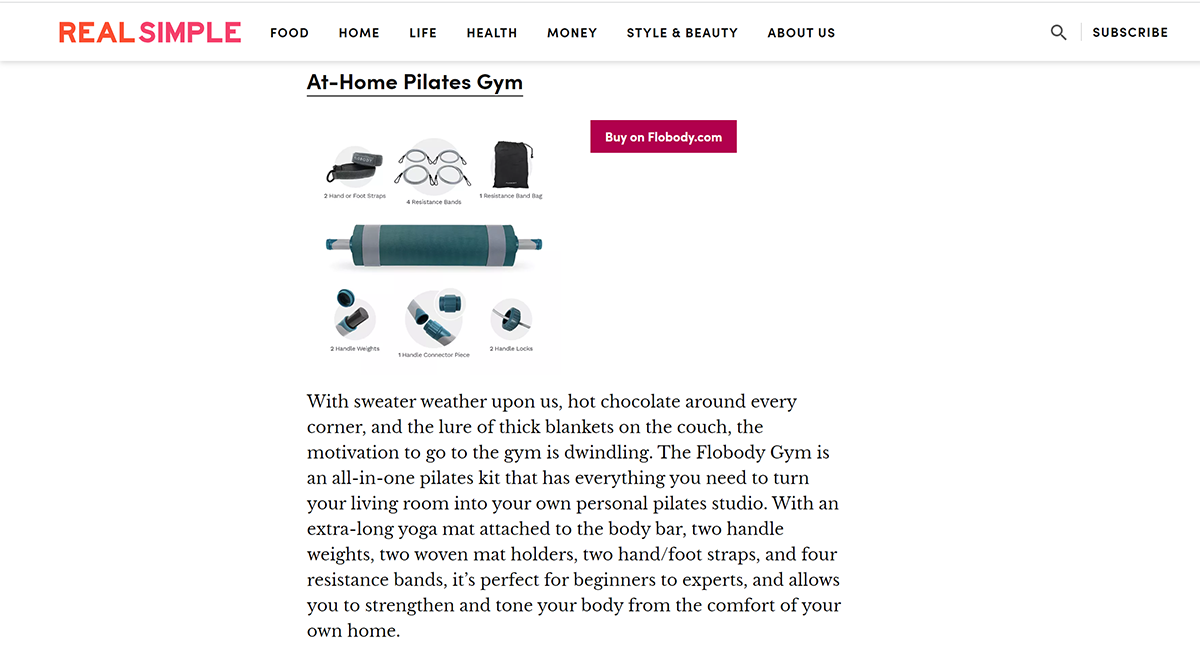 REAL SIMPLE
"The Flobody Gym is an all-in-one pilates kit that has everything you need to turn your living room into your own personal pilates studio."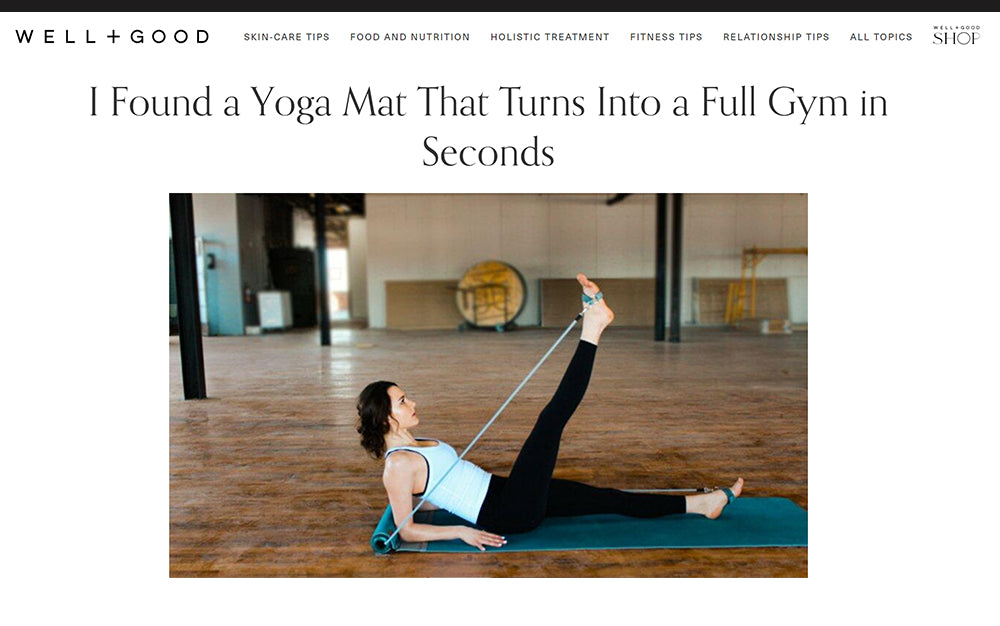 Well + Good
"The Flobody Gym is essentially a yoga mat with about a dozen hidden bonuses. It's kind of like Mary Poppins' magic bag, but better."